Program Director's Message
Program Director's Message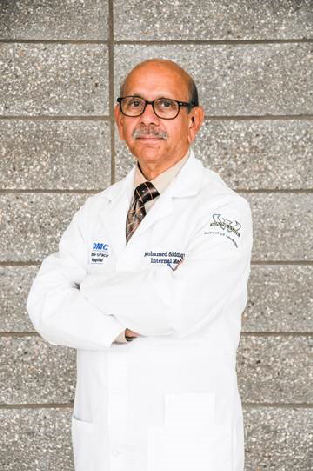 Dear Colleague,
We are delighted that you are evaluating our program as a possible site for your postgraduate Internal Medicine training. We trust that this website will provide you with information about the outstanding clinical, educational and research opportunities our program has to offer. The goal of the program is to provide an optimal, individualized educational experience. We offer a humane work schedule without compromising training standards to develop competent internists who combine excellent interpersonal skills with superb clinical acumen. 
Internal medicine is the specialty that will carry the health care delivery system into the future. Our goal is to prepare you to be the best general Internist first, regardless of whether you practice general internal medicine or sub-specialty at a later date. Exposure to and adapting to the rapidly evolving changes in healthcare is critical to your professional preparedness for the new millennium. We have incorporated many of these changes into our program. 
We have several goals for our residents. Besides, being an excellent clinician, we want you to learn other essential skills, such as teaching skill, scholarly activity, and leadership skill. For further details, please visit our website at https://www.sgintmed.org 
Thank you for considering us for your training. Our Associate Program Directors, Residency Staff, and I will be happy to answer any questions that may arise as you read through this catalog. We welcome you to our Internal Medicine residency training program. I wish you good luck in your quest for high-quality residency training. 
Sincerely,
Mohamed S. Siddique, MD, FACP
Program Director
Sinai-Grace Hospital/Detroit Medical Center
Clinical Professor of Medicine
Wayne State University